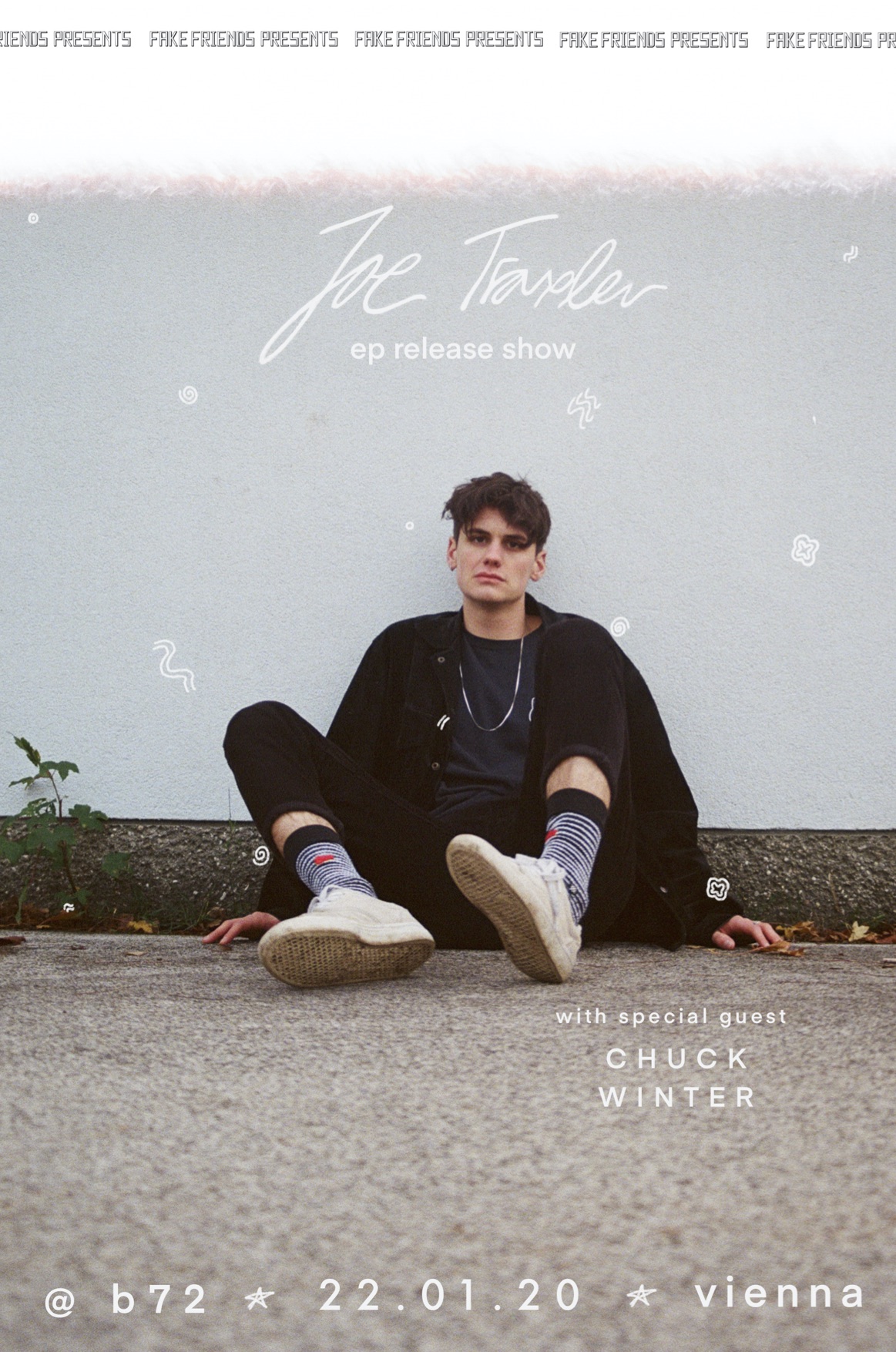 Joe Traxler - 'Asymmetrical Life' EP Release Show @b72 Vienna
Special guest: Chuck Winter
A Vienna-based artist with a musical style evocative of early noughties love songs and groove driven contemporary pop/rock, Joe Traxler is a home grown Austrian talent. Drawing comparisons to artists such as Matt Corby, John Mayer and James Bay, Joe's musical maturity and forward thinking independent approach has garnered him radio airplay in New York, London, and Austria, nearly one million streams on Spotify, and numerous TV appearances on Austria and Germany's biggest broadcasters.

Joe writes with vulnerability, allowing his listeners a candid narrative to personal moments in his life. His 2018 single Asymmetrical Life soundtracks his difficulties with a sudden bout of facial paralysis; husky, wistful, vocals weave effortlessly between a sea of choral harmony swells, pedal steel swoons (Matt Park), and bluesy slide guitar. (Robbie Mcintosh)

'Swipe Right' is a refreshing evolution of Joe Traxler. After a 3 year stint living and performing in the English capital, Joe's sound has been refined by the hours stacked up writing and producing for his upcoming EP. It is an exciting departure from the blues influenced trio arrangements and intricate acoustic ballads that have previously defined Joe's music, and a glimpse into the Asymmetrical Life EP which will be released on the 22nd of January at b72 Vienna.