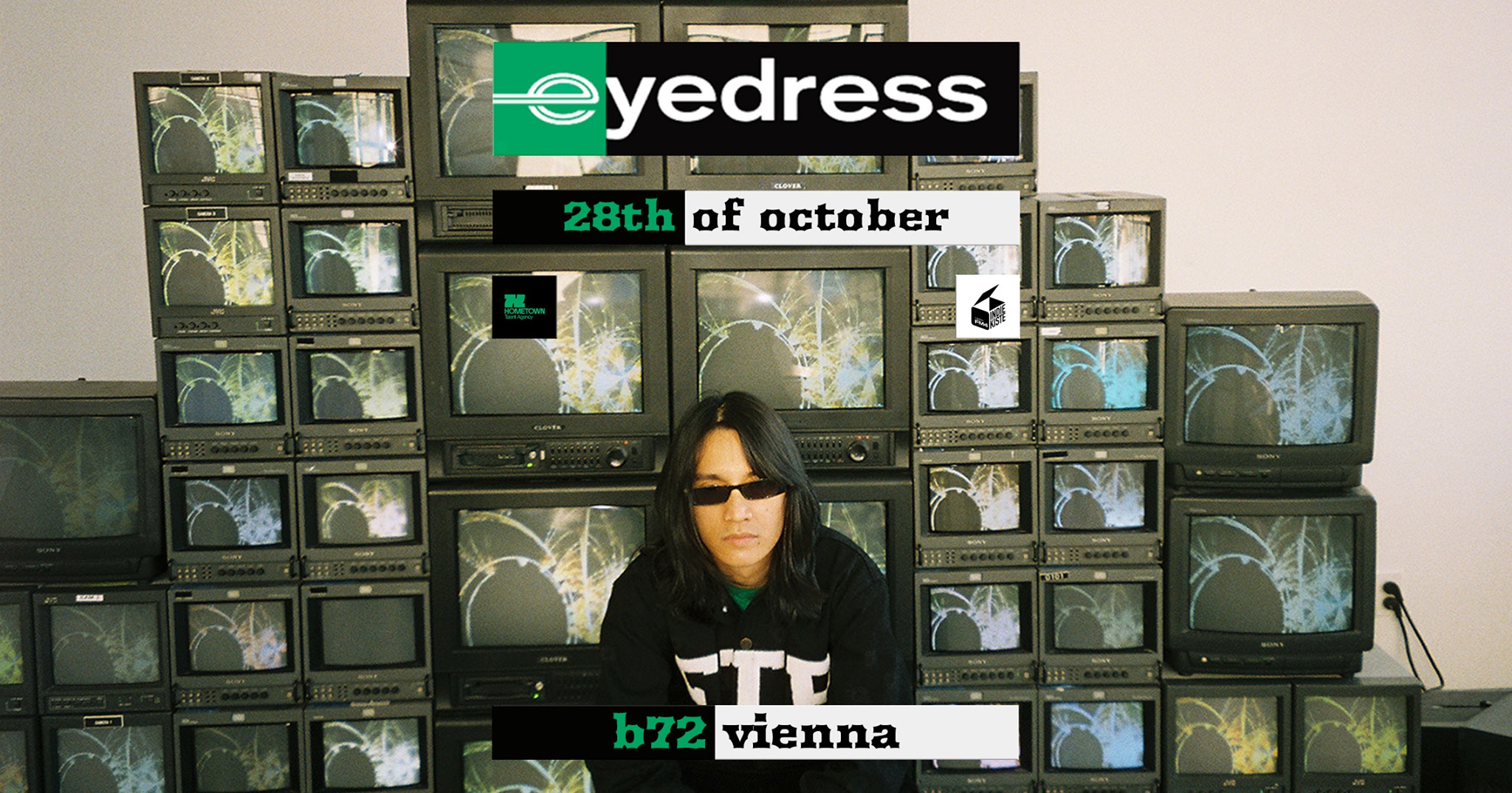 Eyedress is the alias of Filipino artist Idris Vicuña, formerly lead
guitarist of Manila based psychedelic indie/noise pop band Bee Eyes.
Eyedress' 2020 project 'Let's Skip To The Wedding' was his first album
since he moved to the United States. A passionate exploration of the
themes of love, adjusting to life in a new city, and preparing to
welcome a child into this ever changing world. 'Let's Skip To The
Wedding' channels all the uncertainty of 2020 into an eclectic
collection of songs and loved up remedy for the times.
Lead single 'Jealous' grew steadily through early 2020 before viral
success on TikTok catapulted it to success. It's now his most popular
track to date and has introduced him to a huge new audience. The track
has had over 10 million streams worldwide and charted on Spotify's
Viral 50 Chart in the US, UK, Canada and many other countries.
28.10.2021, B72
?????????????????????????
Tickets ab sofort bei: http://bit.ly/eyedress_vie
www.musicticket.at
www.oeticket.com
Ermäßigte Tickets für 14-19 Jährige sind bei JugendTicket im oeticket Center Halle E + G im MuseumsQuartier gegen Vorlage eines Ausweises erhältlich.