Walhall [rapture of techno]
30.07.2021

23:59 / € 7

/

Event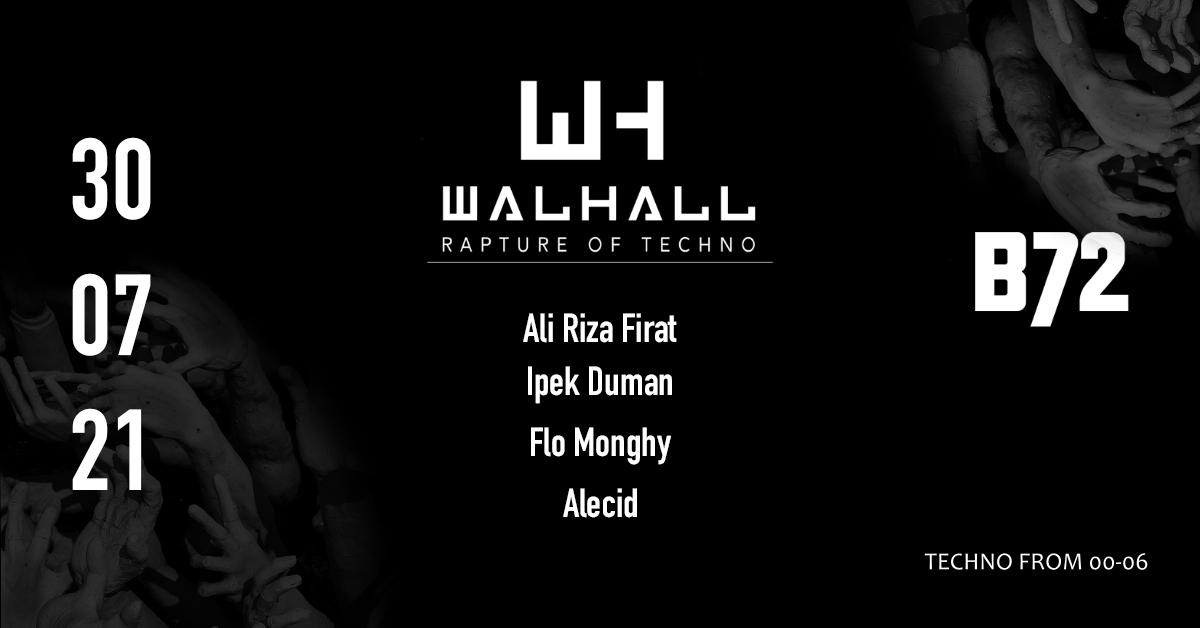 TECHNO IM B72!
????????
Walhall ist wieder zurück! Sobald sich um Mitternacht die Tore öffnen, wechseln wir die Dimension. Raus aus dem Alltag. Rein in eine Welt voll Serotonin, rotem Nebel und hämmerndem Techno.
LINE UP
00:00-01:30 ?? Ali Riza Firat
01:30-03:00 ?? Ipek Duman
03:00-04:30 ?? Flo Monghy
04:30-06:00 ?? Alecid
Specials for WhatsApp members [p.m us]
?? Ticket 7€ ??
Welcome to Walhall, rapture of Techno. In 2021 we are presenting a LineUp focusing on local producers and DJs. We will invite artists with self-made music and unique performances from all over Vienna. Techno is medicine for the mind. We want to take our pills together. Creating a space of exploration for open-minded people and artists. A place for unique sound and weird friends. Be part of the rapture.