Madishu & David Theni Live Concert ----- ab Mitternacht Walhall - Rapure of Techno
24.09.2021

19:30

/

Tickets

/

Event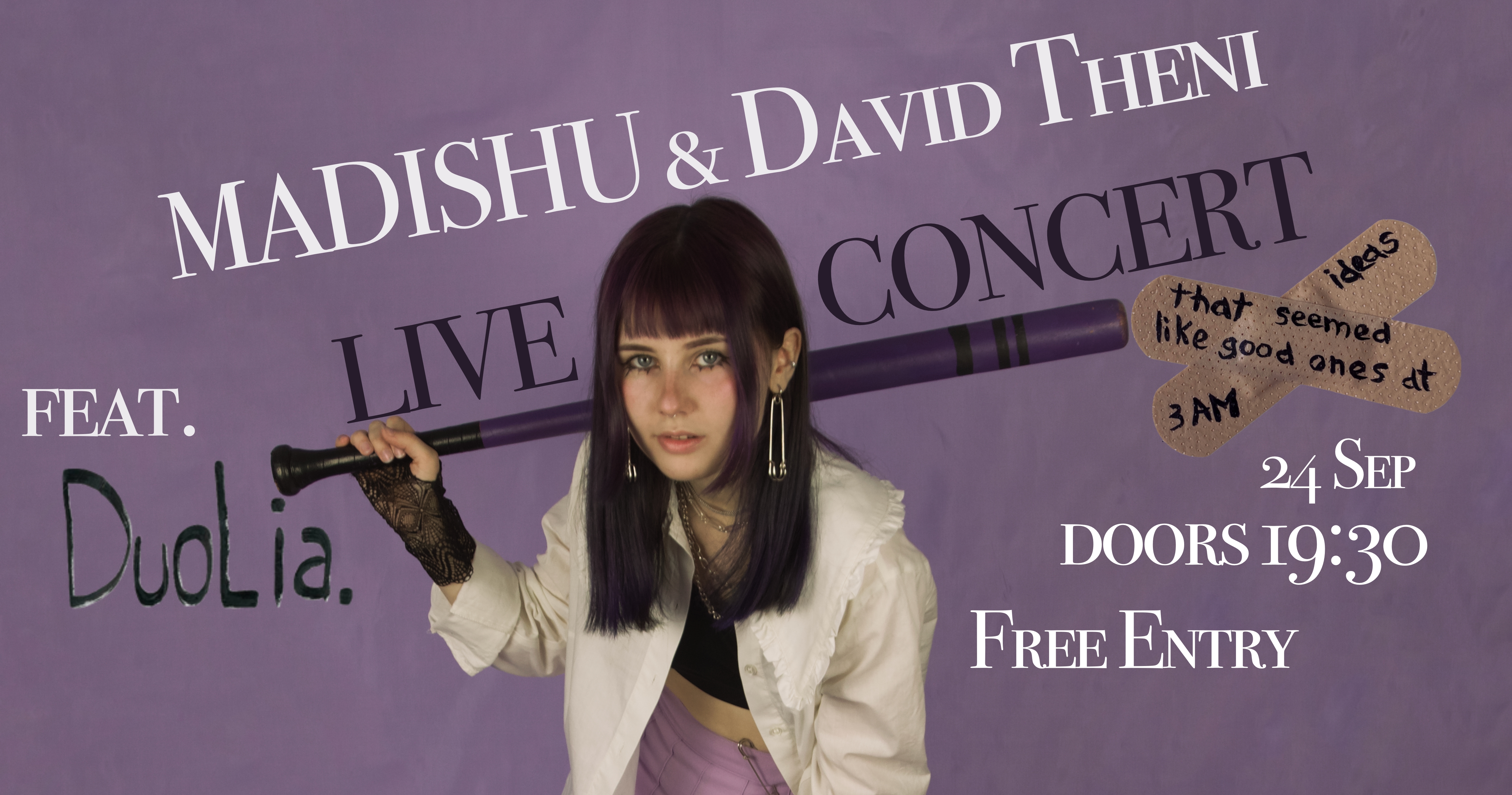 An diesem Abend, haben wir gleich 2 Events für euch: Madishu & David Theni (https://www.facebook.com/events/328482705731008/?ref=newsfeed) verwöhnen euch live und ab Mitternacht gibt es dann Techno vom Feinsten
August 6th - alternatve indie artist Madishu is releasing the highly antcipated EP "Ideas that seemed like good ones at 3am" together with her lifetime collaborator David Theni.
"I feel so happy to finally show people what I've been working on for the past years. I think this is one of the best projects we put out so far and a huge amount of effort has gone into it. Happy to have had the opportunity to work with so many talented and dedicated people on this project and to develop it from the ground to here." - says Madishu.
The artsts flaunts her multihyphenate style as she ricochets between songwriting, production, visual art, film and fashion. "Ideas that seemed like good ones at 3am" is truly a masterpiece covering all the aspects of a one sided crush, capturing the essence of feelings like heartbreak, love and everything in between.
Madishu and David Theni can't wait to present you "Ideas that seemed like good ones at 3am" as well as "You still make me smille" and maybe sneak peaks of the future releases on September 24th.