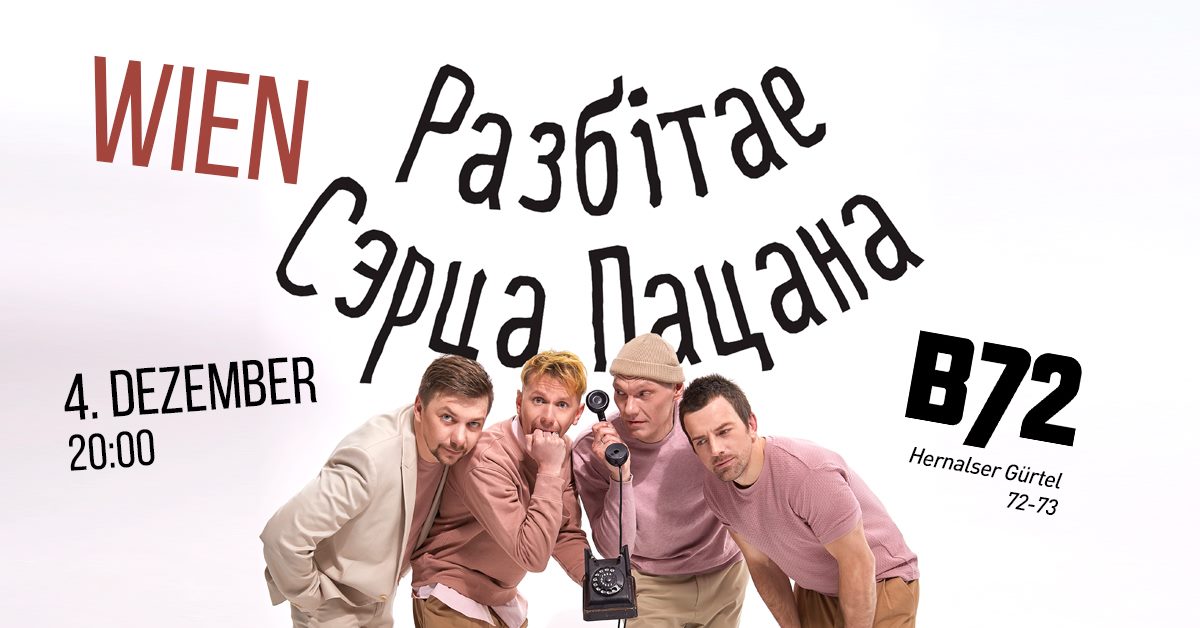 Belarusian cult rock band RSP ("???????? ????? ??????") will perform in Vienna on 4th of December!
For 15 years of existence the band has released 6 full-length albums.
Denis Tarasenko and Pavel Gorodnitsky also starred in "Courage" (the film directed by A. Poluyan) about the events in Belarus in August 2020.
A concert of RSP is always a mixture of humor, caricature, sarcasm and self-irony.
Don't miss it!