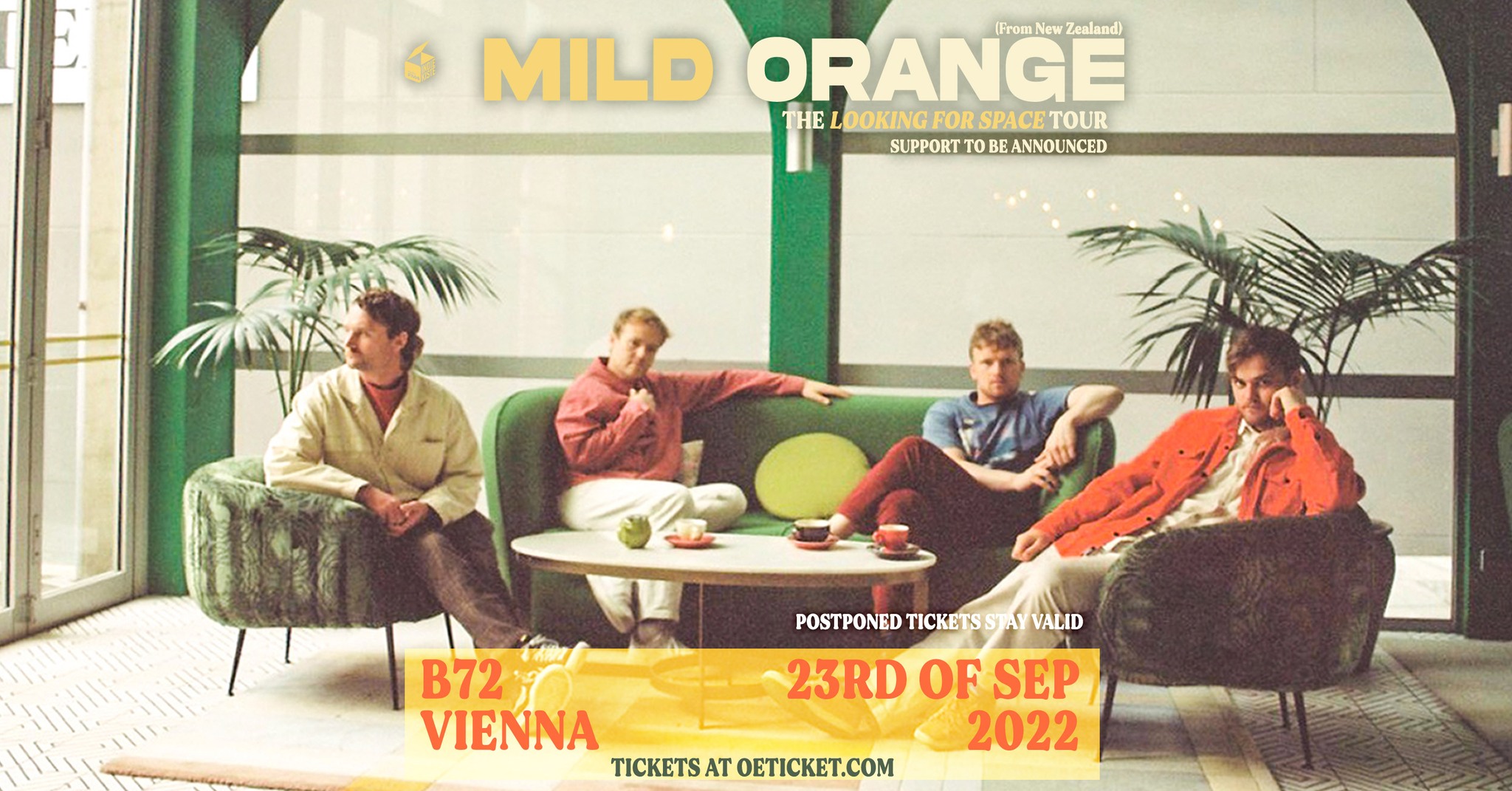 Mild Orange are a four-piece indie-pop-rock band that began in Dunedin in 2017, making and recording music in beautiful parts of Aotearoa NZ for the world.
The band consists of friends Josh Mehrtens, Josh Reid, Tom Kelk and Jack Ferguson who met while at University of Otago. Now based in New Plymouth, Wellington and Westport.
Mild Orange broke out onto the world stage in 2018 with their viral single 'Some Feeling', now amassing near 20 million views on YouTube alone, from the debut album "Foreplay" which has garnered a cult following for the band in the farthest corners of the globe (the album has over 80M streams globally).