Voodoo Hop - Live: TWISTED ROD (CZ) + The AweZombies (A)
30.09.2022

20:00 / AK 15€

/

Event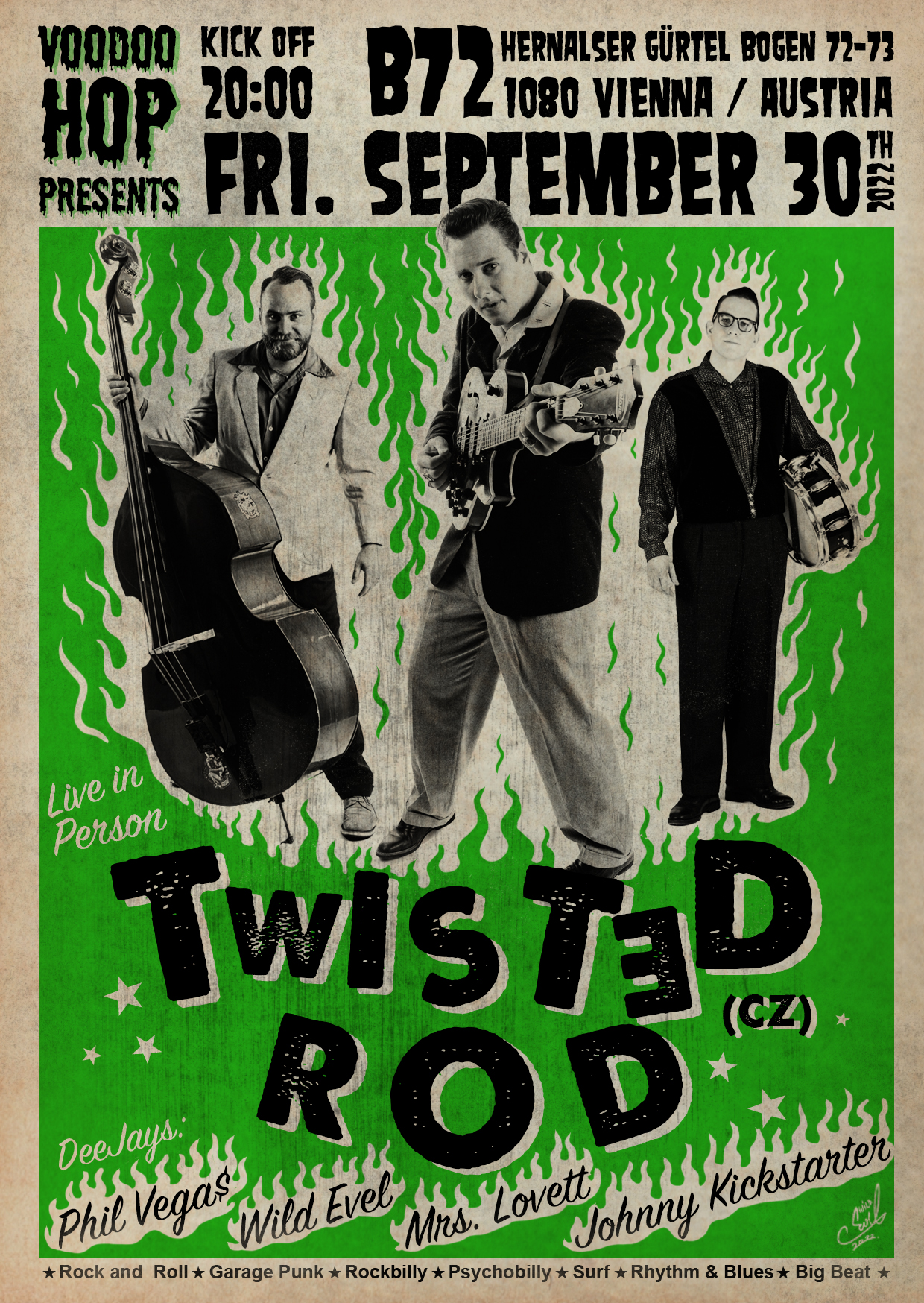 Live on Stage:
TWISTED ROD (Rockabilly / CZ)
The AweZombies (Garage Punk / A)
Your ambassador's of sleaze:
Dj´s Phil Vega$
Wild Evel
Djane Mrs. Lovett
+ Special Guest: Johnny Kickstart
spinning Wyld Rock and Roll, Primitive Garage Punk, Stompin Rhythm and Blues, Frantic Psychobilly, Raw Rockin Rockabilly, Stormin Surf...
Kick Off: 20:00
TWISTED ROD (CZ)
is a three-piece rockin' combo based in Prague, Czech Republic. They play highly energetic, red-hot 50s inspired music. They are considered to be one of the most authentic rockabilly band in the Czech Republic. Currently, they have three studio albums under Rhythm Bomb Records out, numerous gigs around Europe and uncountable amount of drunken beers under their belt. Get wild with Phil pickin' the guitar, Speedy slappin' the ol' dog house and Dave bangin' the drums!
----------------------------------------
THE AWEZOMBIES (A)
It's freaky! It's kinda creepy! It's a bunch of Lunatics! Here are...
THE AWEZOMBIES
Prepare to shake your head and totally freak out, when those four Garage Rockers from Kapfenberg come to rock your odd town!
... and remember, Rock'n'Roll is UNDEAD!!!