Honey Giant Album Release
24.11.2023

20:00

/

Event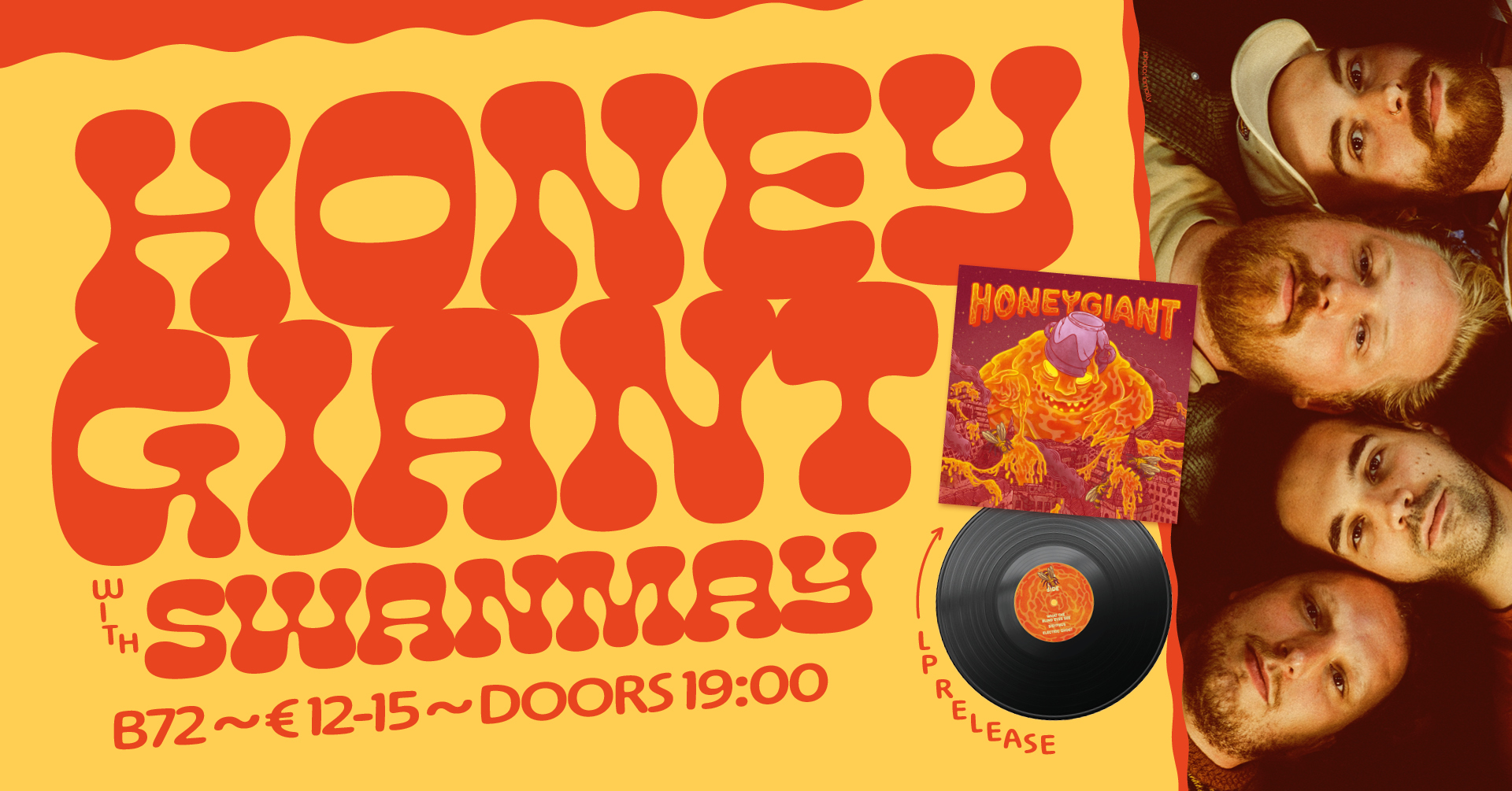 Endlich ist es so weit! Nach 3 Jahren Bandgeschichte, viel Schweiß und auch mal ein paar Tränen veröffentlicht die Stonerrock-Formation "Honeygiant" ihr gleichnamiges Debutalbum auf Vinyl. Das gehört gefeiert!
Als Special Guest sind die großartigen Swanmay mit dabei ????

- AK: 12-15€

- Doors: 19:00
- Swanmay: 20:00
- Honeygiant: 21:30
SWANMAY:
https://www.facebook.com/Swanmay
SWANMAY IS A DOOM INSPIRED STONER/GRUNGE TRIO FROM AUSTRIA, FOUNDED IN LATE 2014. WITH AMP-WALLS, ALUMINIUM GUITARS AND AN ARSENAL OF FUZZ PEDALS THEY WERE ABLE TO MANIFEST THEIR DISTINCTIVE HEAVY STONER SOUND AND PLAY DOZENS OF SHOWS ALL OVER EUROPE AS A SUPPORT FOR KADAVAR, TRUCKFIGHTERS, BRANT BJORK, THE ATOMIC BITCHWAX, ELDER AND MANY MORE.

HONEYGIANT:
https://www.facebook.com/Swanmay
"Honeygiant" ist eine in Wien beheimatete Stonerrock-Boyband, bestehend aus Fabio Menches (Bass), Christian Reitmann (Gitarre), Wolfgang "Wolli" Steinbach (Gesang, Gitarre) und Lukas Ulrich (Schlagzeug). Alle vier sind bereits seit ihrer Jugend musikalisch in verschiedensten Projekten aus den unterschiedlichsten Genres tätig, was interessante Einflüsse in ihr Songwriting bringt. Neben stonertypisch treibend schweren Riffs und sphärischen Klangwelten, wie man sie auch von bekannten Vorbildern wie "Red Fang", "Witchcraft", "All Them Witches" oder "Elder" kennt, gibt es auch Pop-, Groove- und Punkelemente zu entdecken.